Fire Damage Restoration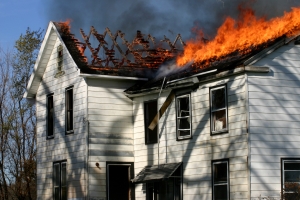 Fire damage of your property can be a devastating ordeal for any property owner. Your first instincts after a fire may be to start the clean-up process, but unless you seek the advice from fire damage restoration professionals, you may be wasting your efforts and possibly cause further damage to your property.
The first step towards recovery from property fire damage is to contact your insurance agent. The next step is to contact First Construction Restoration.
Our expert fire damage restoration team has the experience and "Know How" to deal with any property damage due to fire. We have the knowledge to manage each situation and the innovativeness to adapt when necessary, regardless of the size, or type, of property that your own. First Construction Restoration has an obligation to restore your property and exceed your satisfaction.
Listed below are some of the fire damage repair services which we offer:
On call 24 hours a day, 7 days a week
Emergency services for quick response and damage mitigation
Emergency demolition and debris removal
Structural drying
Insurance company coordination
Expert level turn key operation repairs

Call us today at 763-786-4335 or click here to fill out our contact form.